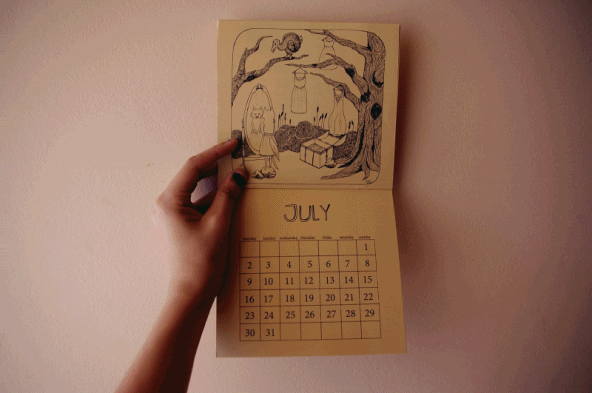 How exciting isn't it to see something you've created in other peoples homes? I guess that's how fashion designers feel when they see their garment on someone else!
And I was thrilled to see that the colorful
Elsa Billgren
recieved her calendar too. She is such a original person, always dressed in vintage dresses and she has great taste in furniture and animals :)
Almost unwrapped. Calendar at the home of Lovisa Ranta, blogger of
Kiss Kiss Bang Bang
. She has really lovely hair!
And also the lovely
Rebecka Bjurmell
got one, her hair is supernice too! She's moving to Paris this week, lets hope that the foxes can tag along.