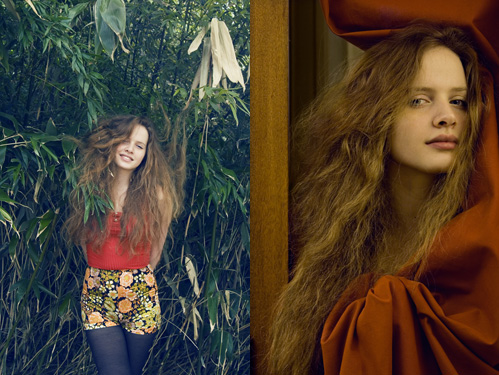 Hei hei hei
and happy easter!! I've already done my first onion coloring with eggs today. It's been great :) And tomorrow I'm doing it again with my girlfriends and on saturday with my mum. Wooooo..eeeeeggs. Eggs eggs egg.
The photos above are of a model named Emma. I'm trying to get a foot in at
sweden models
to be able to work with their
new faces
during the summer (so that for once I might be able to work with photography a little). But first... I have to show them that I'm not a garbage girl and make some photos for free for a couple of girls. I've always frown upon when people want you to do a bunch of things for free. Do they really want to see if you're good enough or do they just want to squeeze some juice before they pay for the oranges?
I hope your easter is
glorious
! I'm gonna put in a little post about the wonderful onion egg coloring later.