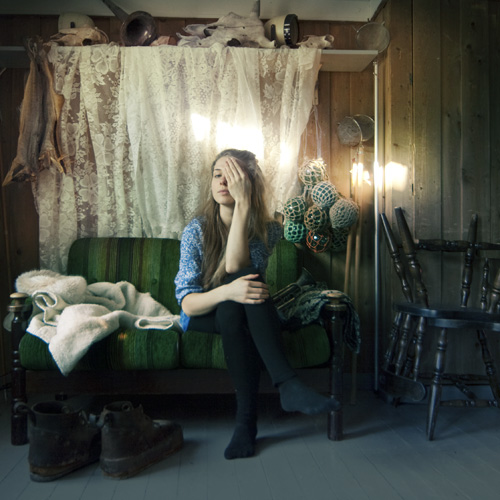 Maybe I was rude when I wrote that I'm going up to Lofoten but didn't really mention what I'm dong here. I'm back at my old photoschool to be a guest teacher for a week. Yesterday I had an introduction about myself and what I've done so far in my life and then I had a class about face retouching. Today I've talked about fashion photography and given the student an fashion photo assignment. Tomorrow I'm going to talk about were I find my inspiration and after lunch we are going to take some pictures and practise putting the model into interesting poses. So today after lunch I tried to put together a set were we could shoot the model - seen on the photo above. So the picture is of the SET, it is not a picture of Uli. Although she is in the picture.
But now, I have to go and wash my hair you see! Because in an hour I have to be down at the aquarium to see some slideshow of fish (I'm actually in it for the snacks) and then tonight I will hopefully get some help with updating my OLD homepage. Please please let it work! I can't stand having so many crappy pictures still on the page.
I hope your day has been shiny!
(those are not my shoes...I'm not a circusfreak)